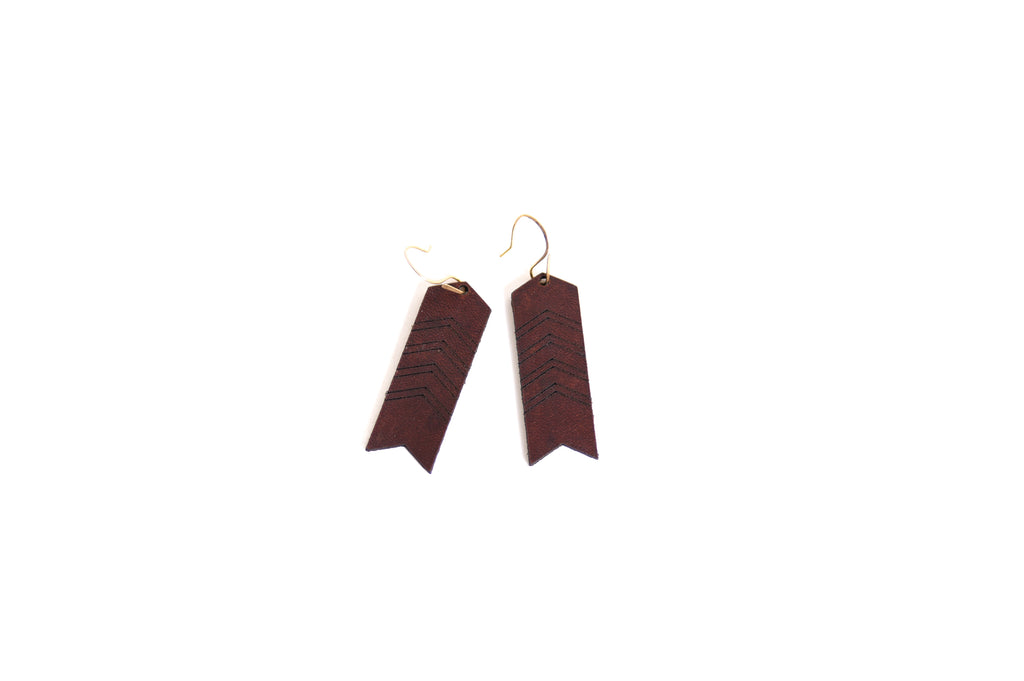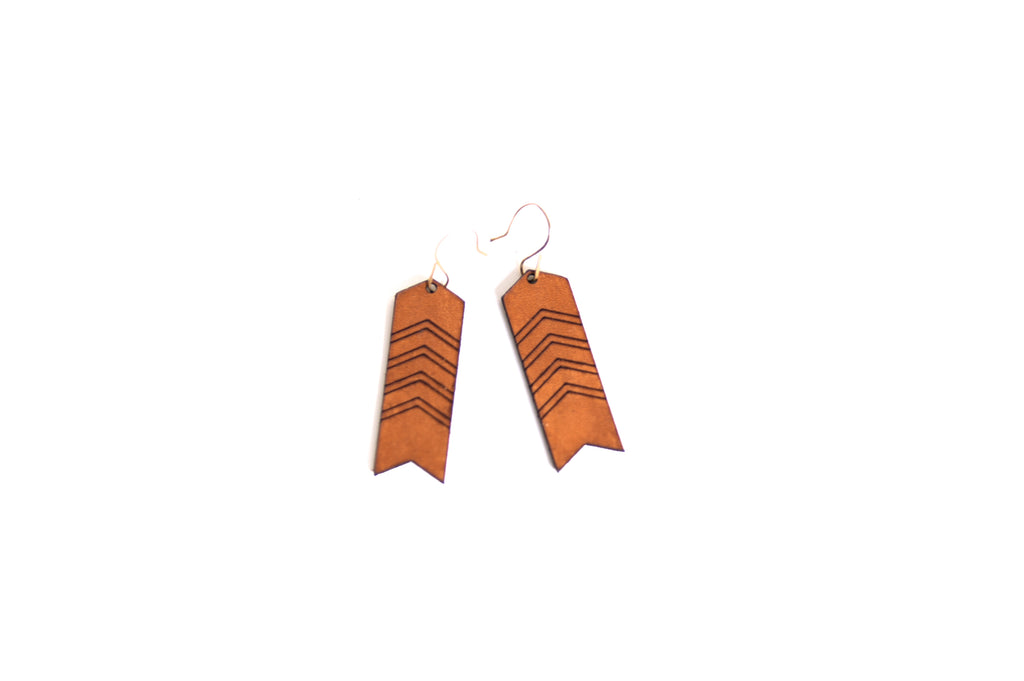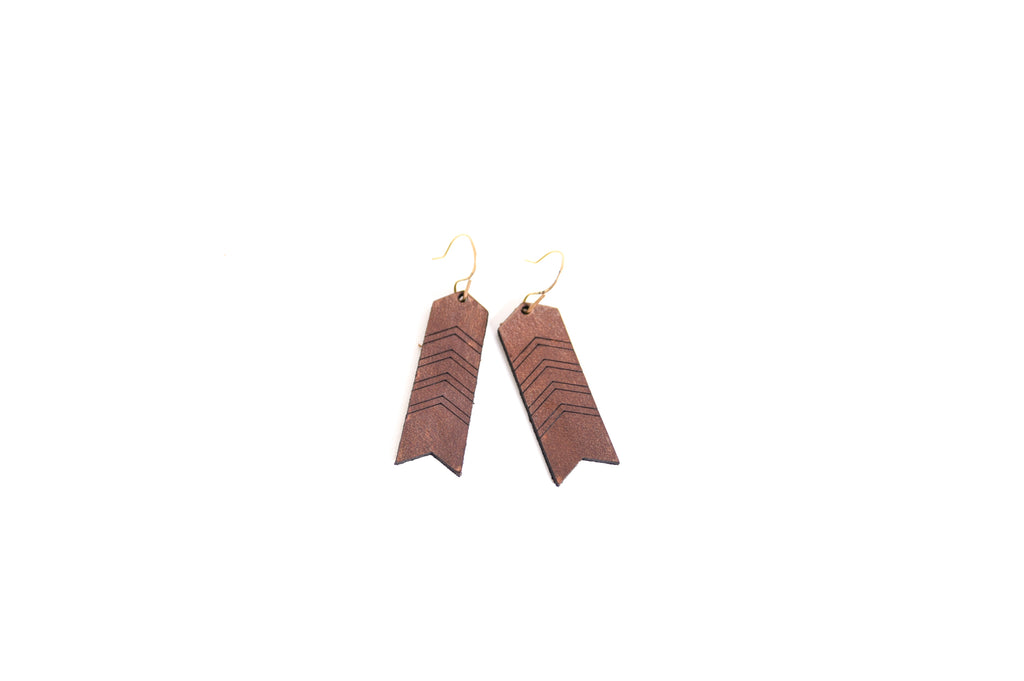 $22.00
$0.00
Diffuser Earrings Nomad Chevron
Are you a lover of essential oils? If so you've probably noticed that they don't stay around long on your skin before just sinking right in.  It's hard to keep the fragrance going throughout the day because our skin just tends to absorb what we put on it.  As it turns out, leather is one of the best natural diffusers out there!  One drop of essential oil on each of your leather earrings will last hours, even days.  The other wonderful advantage is that you will be able to smell the fragrance better than a necklace or bracelet since it's closer to your face.  So go ahead, pull out your favorite oil and try it!  
- Only takes 1 drop to become a powerful diffuser 
- Full grain top quality leather means your diffusers won't fall apart or wear out
- Hand formed earring wires made with 100% brass so they won't irritate sensitive ears
- Chic and beautiful design is neutral yet elegant.  Go casual or dress them up! 
- Comes in a muslin bag perfect for gift giving