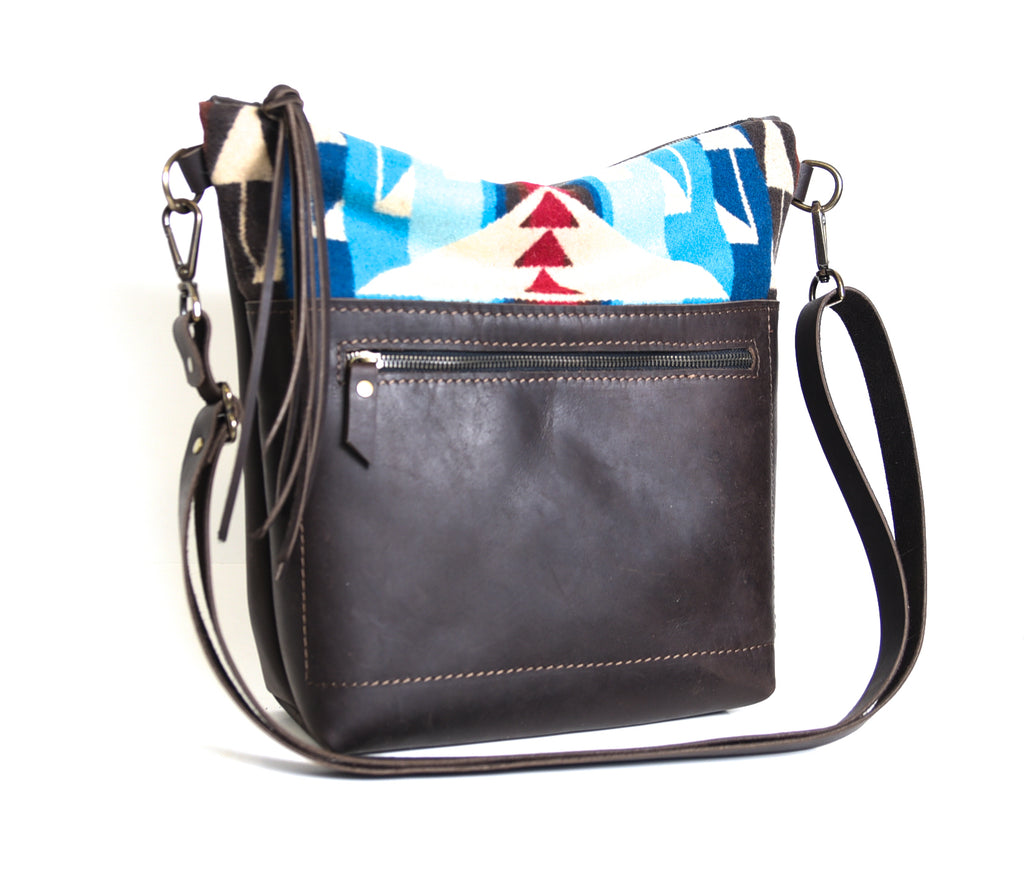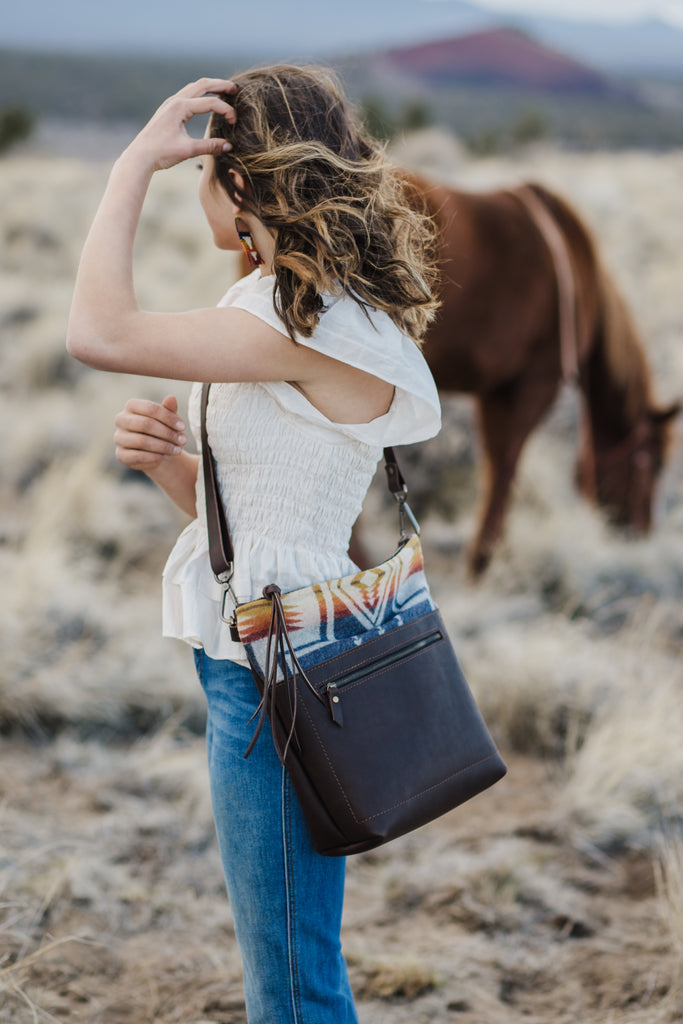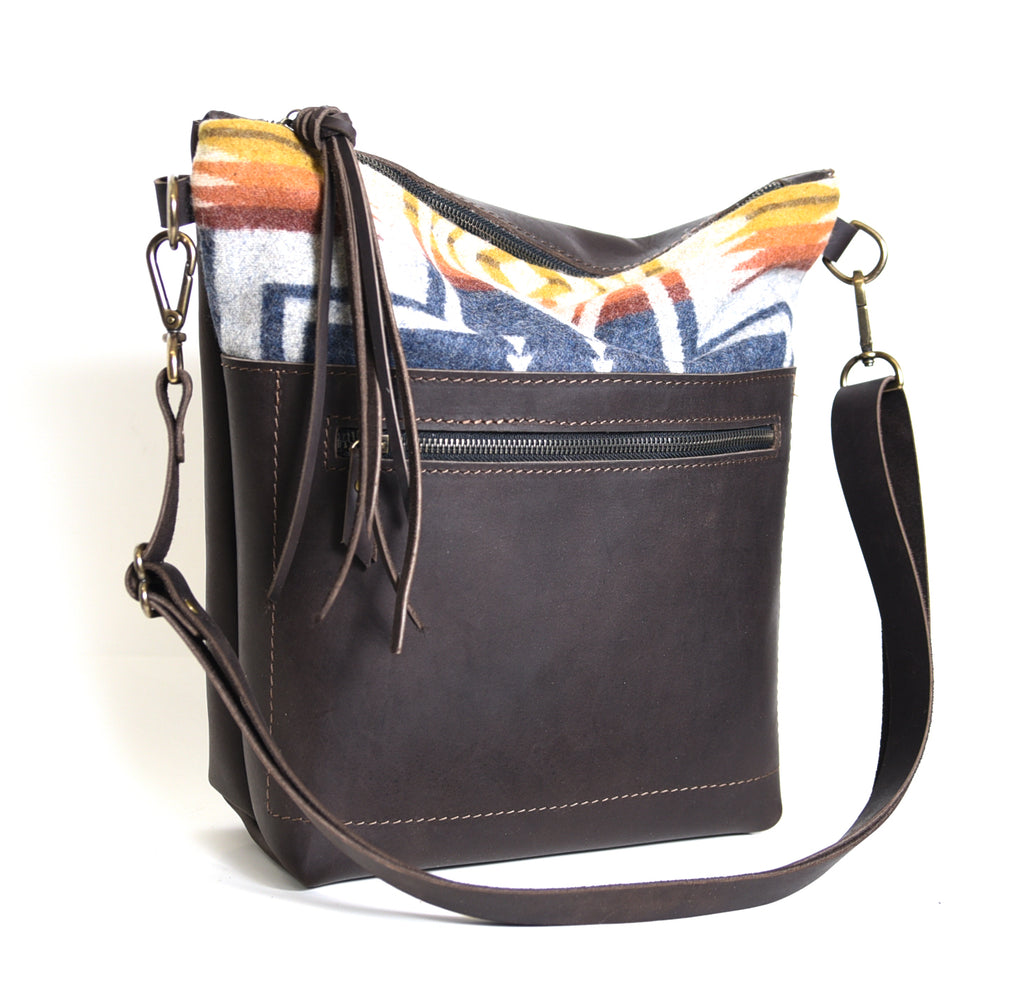 $265.00
$0.00
Timberline Slouch Tote - Pendleton
Our same beautiful tote bag has leveled up to bring you the Timberline Slouch! Featuring a zippered closure, large zippered front pocket, fully adjustable crossbody strap, premium hardware and a one of a kind detail in Pendleton wool, the Timberline Slouch Tote is the perfect solution for your everyday needs.  
- Choose from several designs and patterns to create a custom look
- Brass zippers and hardware are built to last
- 1" fully adjustable crossbody strap is comfortable on your shoulders
- Large zippered front pocket is perfect for stashing phone, keys etc. quickly on the go. Approx. 10.5"x6"
- Bag measures approx. 13" x 14" x 4"
**Patterns will vary within color choices